Book Magician For Party
Book Magician for party, corporate event, wedding: Fill in the form below to receive a quote for your next event. Please leave as much detail as possible and you should hear back within 24 hours.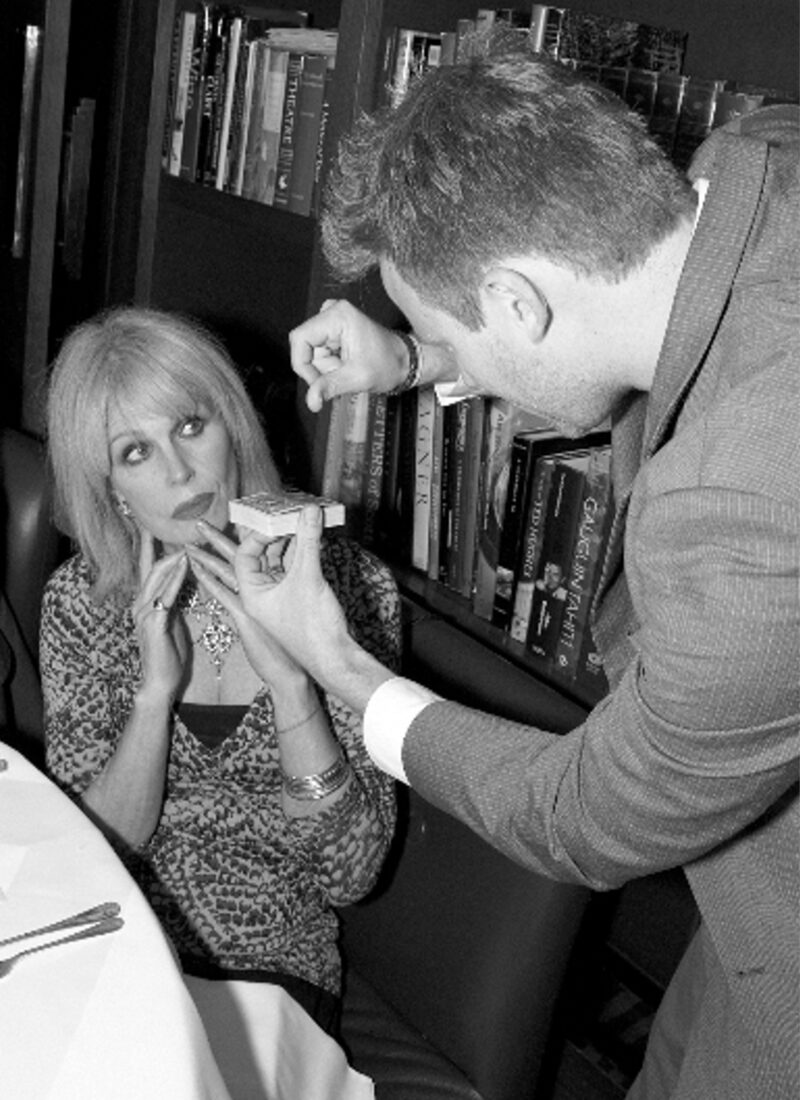 Joanna Lumley
"Richard is quite simply a sensational performer, charming, slick, dazzling… but he always has the upper hand, as he is truly made of magic: He is a living breathing MAGICIAN!!"
Can highly recommend - we have used Ketsy Magic for the past couple of years for our Year 11 prom which has been a big hit. Already booked for 2024 & 2025
We booked Richard to do some pre- dinner magic for a small dinner party for a 60th Birthday celebration. Throughout the whole process Richard was charming and professional. His performance was exceptional - dazzling us with his amazing magic. He left us intrigued, amazed and in awe of his fantastic skills. He really got the evening off to a great start and I can't recommend him highly enough. Thank you Richard
Michael McCrow
2023-06-26
Just to say thank you for helping us create a great party ay Sopwell House on Saturday. We and our guests were blown away with your magic. Have a great summer. Mike and Shirley.
Richard came to us on Friday to help entertain some guests for an hour or so, and we are so glad we used him! He was absolutely brilliant! So many tricks that make you stand there gobsmacked because you have no idea how he did them! Very friendly, great entertainer, would highly recommend without hesitation!
Danielle O'Brien
2023-03-25
Richard attended my husbands 40th birthday party and he was brilliant! Amazing magic tricks and mind reading which everyone at the party absolutely loved! Can highly recommend using him. We can't wait to have another event where we can use him again!
Diana Katherine Nino-Garcia
2023-01-09
Richard was a great addition to the mood of the party. We got together for a Christmas do at work and Richard was pretty good keeping us entertained. He is pretty good, as close as you are to try to see how he does it, you only get awestruck
Richard was fantastic on our wedding day in April 2022, the guests loved it and we are so glad we booked! Thank you
Absolutely brilliant, that's why have used Richard twice! Firstly, at our wedding in 2018, and secondly at a surprise 60th birthday party for my brother while we were coming out of lockdown and there were restrictions in place. On both occasions Richard was awesome and the process seamless, from the booking process, to his communication, punctuality and his lovely welcoming charming personality. He ensured that he engaged with everyone or group and his performance was magical, excuse the pun! Our guests loved him at both functions and we had so many amazing comments about our choice of entertainment. I would highly recommend Richard and his incredible skill of working a room and making any event so memorable. Thank you
Incredible to see someone so good at captivating a crowd of people but also adding the personal touches. Magic performed was outstanding, full of charisma and good humour throughout.
Francesca Fear
2022-12-02
I first saw Richard at a friends wedding and thought he was so good I engaged him to perform his magic at our European company conference in Windsor. His style worked perfectly for our drinks and canape reception and he quietly went around groups amazing them with his close up tricks whilst allowing conversations to continue. He then joined us in the dining room for a some pre-dinner magic at the tables. There was lots of talk about the brilliant magician at breakfast the next morning! If I'm organising another event I would absolutely use him again. Thank you Richard!